Transition Process for Finding a New Pulpit Minister
Walter has announced that he would be retiring as our pulpit minister effective August 31st.www.siburtinstitute.org.The Netherwood Elders
As Larry Cochran stated at that time, the shepherds and Walter have been praying and planning for this transition for over a year. He also mentioned that the shepherds would be bringing you more detail about the process as we go forward. This is the first of what will be many announcements as to what the process will look like. In spring of 2021, the elders began reviewing options for what the transition process would look like and how we would go about finding a new pulpit minister.  A number of options were considered and several organizations were contacted for their guidance.  At that time, it was decided that we were led to work with an organization called the Siburt Institute for Church Ministry.  They are affiliated with Abilene Christian University. When additional men were added to the eldership, we readdressed the decision with the new shepherds.  After written and video communications with the Siburt Institute, the use of Siburt was affirmed by the existing leadership. Siburt's work with Netherwood will actively begin in September. One of the consistent messages we received as we communicated with various groups about the transition was that the change in pulpit minister should allow for a time of transition (rather than having a new man fill the pulpit immediately after Walter's retirement).  This is why the in-person work of Siburt will begin immediately after Walter's last sermon and not before that time. Many of you will be involved and communicated with as we make plans for our future. A future in which we believe God has already been working to His glory. In future updates, we will begin to detail out for you a number of the ways in which Siburt will work with Netherwood. If you want to read more about the Siburt Institute, you can visit their website at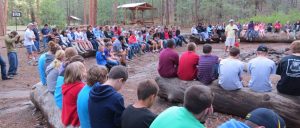 Mark your calendars for the Ponderosa Christian Camp dates.  July 12th –July 16th for the Elementary School (3rd -5th); July17th – July 23rd for the Jr. High School (7th-9th); July 24th – July 30th for the Middle School (5th-7th); and July 31st - August 6th for the High School (9th-College Freshman). To register your child please go the camp website at: https://www.ponderosachristiancamp.org
Continuing Christ's Mission (New Book by Robert Chambers)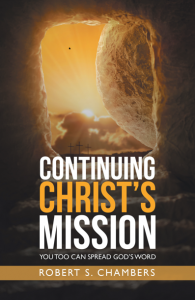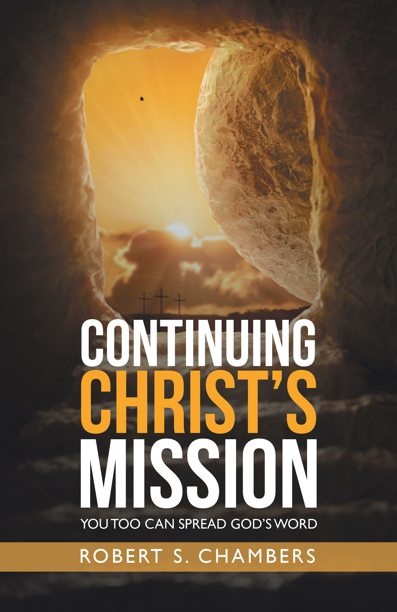 "Go into all the world and preach the Gospel." That was the Great Commission of 2,000 years ago, but is it still viable in today's politically correct world of religious diversity? In Continuing Christ's Mission, I make the case for evangelism in the twenty-first century addressing obstacles and outlining new opportunities for sharing the Gospel and equipping Christians to become ambassadors for Christ. It
uncovers the distinction between a Christian's mission and works;
teaches what it means to be an ambassador for Christ;
shows how mission fears can be overcome by examining the call of Moses;
identifies many ways every Christian can help spread the good news of Jesus;
shares how to initiate and conduct successful Bible studies; and
explains how the complementary website www.TheTruthTransforms.com can serve as a trainer, teacher, and mentor for those interested in evangelism.
Continuing Christ's Mission prepares every Christian to share God's message. The book is available from the publisher WestBow Press or online book sellers such as Amazon or Barnes & Noble.
Church App for Your Smart Phone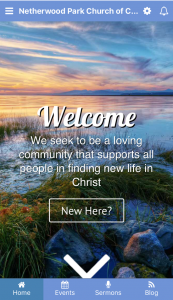 If you have a smart phone you will want to download the Our Church app. It is simple to download if you follow these steps. Go to your App Store and search for the "Our Church - By ChurchDev.com" app and "Get" it. Finally, search for Netherwood Park Church of Christ and install it...see the screenshot. You now have our website on your phone!
On the upper left of the app you can click on the three bars to see the menu. If you have a username and password you can access the member's area and view the latest church directory, bulletin, etc. If you haven't signed up for access you can easily do so. An important feature of the app is that if the church leadership ever needs to send an important or emergency message to the members it can be done via a "push notification" and it will appear immediately on your phone.