This online ministry takes you to another website, "to make, foster and grow disciples of Christ". The website presently has a series of ten podcasts created by Bob Chambers entitled, "The Message and Mission of Jesus Christ". There are also study outlines (24 lessons) suitable for use in evangelism, and six YouTube videos that you will find thought provoking!
The hope and prayer is that this website will serve as a resource for three groups of people:
Those who might be interested in hearing the Gospel of Jesus and learning more about how to obtain salvation (including a podcast devoted to the subject of baptism).
Those who might like a refresher course in the foundations of our faith.
Those who might like to prepare themselves to teach the Gospel to others.
Click anywhere on the slide above to visit the website, view the podcast titles and listen to the messages of interest. Study outlines (24 lessons) are also available and suitable for evangelism. We encourage you to also view the thought provoking YouTube videos. If you have any questions about the information presented, please feel free to contact Bob Chambers through his website contact page (by clicking Contact on the dashboard) or calling the church office at 505-256-7389.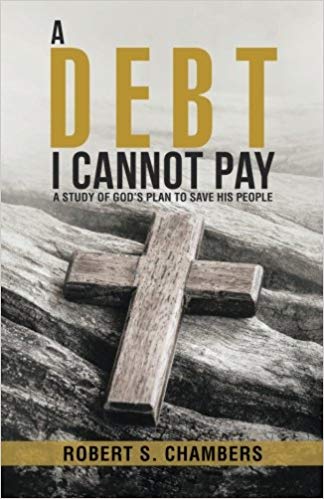 You Are Special—because God created you that way!
A Debt I Cannot Pay is an inspiring and insightful spiritual guidebook and biblical commentary that focuses on the deep and abiding relationship God has with us, His children, and how He gave so much in His Son in order for us to be with Him forever—without sin, and for eternity.
Explore the nature of God and what it takes to restore and preserve a special relationship with the Creator through this study of God's plan to save His people.
By highlighting the way for Truth to Transform our lives and restore our fellowship with the Creator, this book offers a message of genuine hope to a troubled world.
A Debt I Cannot Pay is available for purchase in paperback, hardcover, and eBook through the publisher, WestBow Press, or on-line bookstores such as Amazon and Barnes & Noble.